Excerpts from Confessions of an Old Man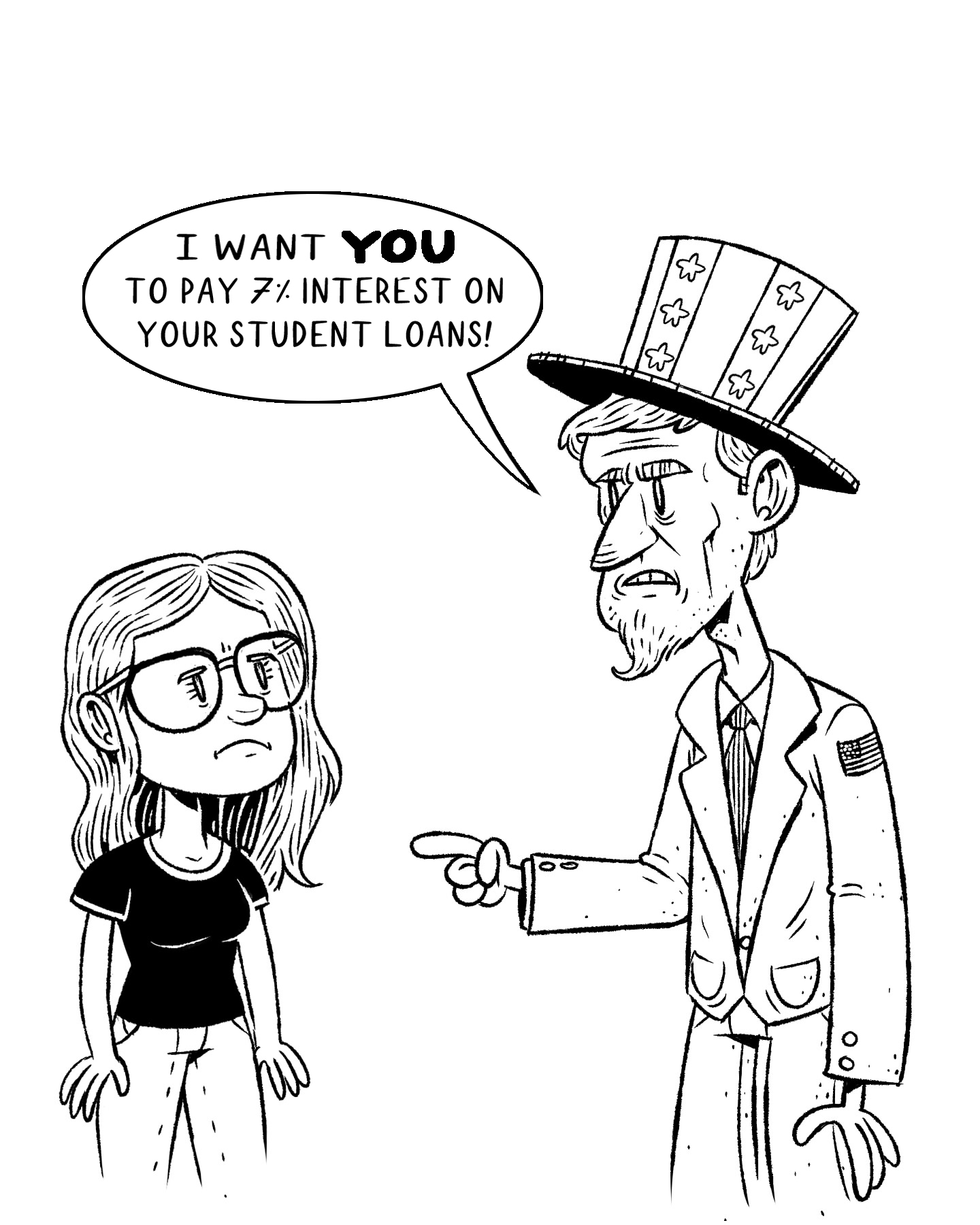 "Washington borrows at 2 percent and charges students 7 percent in interest"
February 22, 2020 – The federal government has been profiting from student debt earning $66 billion on loans originated from 2007 to 2012, according to Senator Elizabeth Warren. The profits could be as high as $185 billion on new student loans made over the next ten years. According to the US Department of Education, the federal government charged interest rates from 4.45 to 7 percent on student loans in fiscal year 2017–18. At the same time, SoFi, a private company, offers student loans as low as 3.25 percent. The federal government uses a ten-year bond issued by the US Treasury as a benchmark for its cost, which was about 2.4 percent in 2017. It appears that Uncle Sam is even worse than the Wall Street banks when it comes to making profits from student loans.
To help students attend college, Congress passed the Higher Education Act of 1965. It guaranteed student loans against defaults, promised certain interest rates to the banks, and paid fees to banks for the administration and collection of student loans. Later on, the federal government decided to provide student loans directly instead of going through financial institutions. The Direct Loan (DL) Program began its operation in the academic year 1994–95. Under this program, the federal government provides the capital and loan servicing, and the loans are originated by colleges and universities. By July 2010, the program accounted for 100 percent of new student loans—a government-controlled student loan program. One of the shortcomings of student loans through the federal government is having virtually no option to refinance the high interest rates. This option has been commonly available for other types of loans in the private sector but not for student loans from the government. Lowering student loan rates to match the cost to the federal government could put its profits into students' pockets and help grow the economy. read more…
Excerpts from Confessions of an Old Man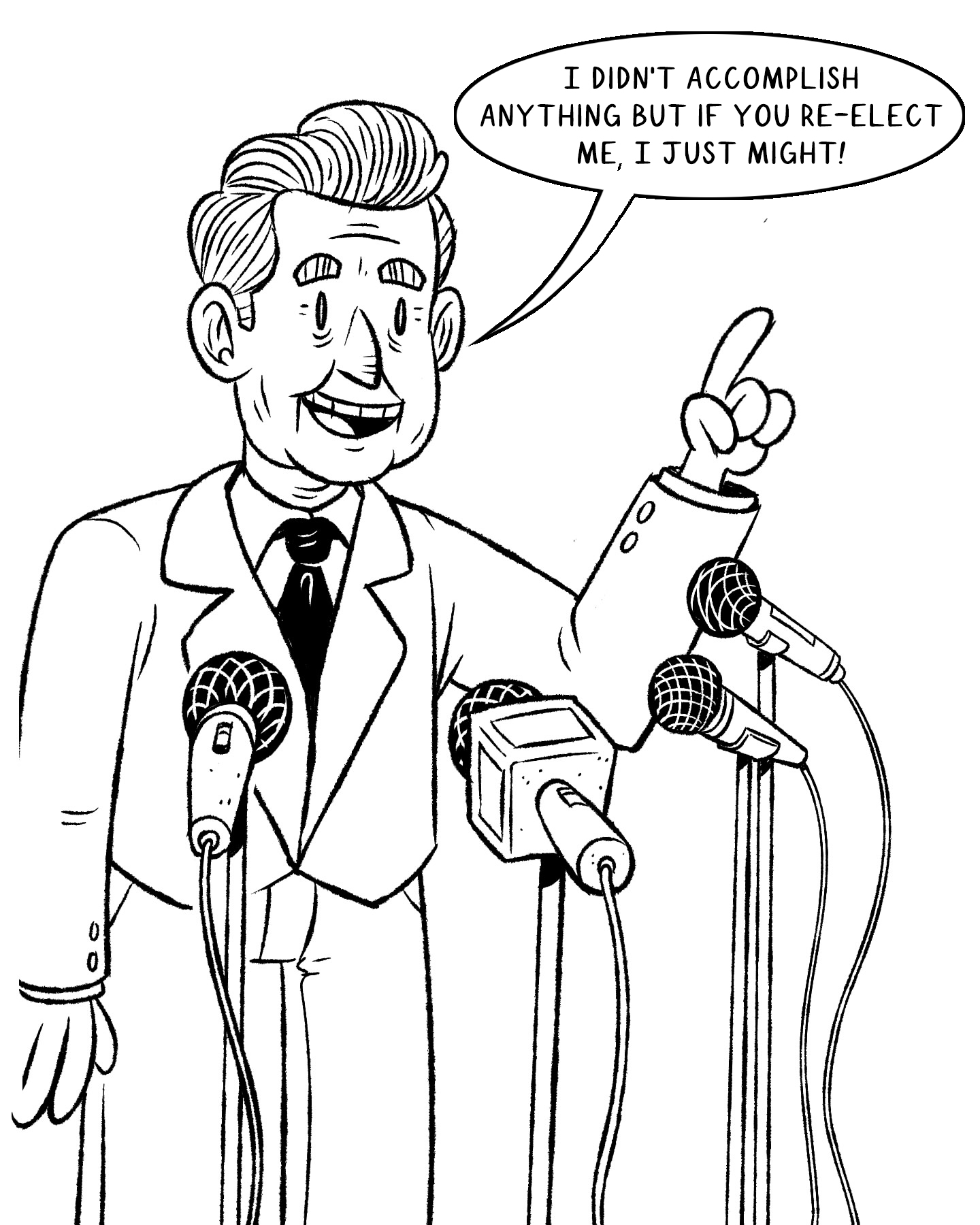 "Take a look at yourself, and then make a change." Late Michael Jackson
Michael Jackson's song, "Man in the Mirror" can be taken as a challenge by members of the MI generation to take a look at themselves, take charge of their destiny, and make a change. And they have the power and tools in their hands to do so. They can also make their parents and grandparents help them accomplish that goal. For the first time in American history, millennials will represent the largest segment of eligible voters: 32 percent in 2018 and 34 percent in 2020. Democrats and Republicans, both parties being gravitated toward extreme positions, offer a great opportunity to make a change starting in 2018 and beyond. One can see the frustration of many Americans with the daily grind of working hard and getting nowhere, going through security checks at every high-rise building and airport, waiting in lines at every government office, and forever being on hold when calling a government agency or credit card company. The choice is to make a change or have the federal government take more control over our life.
The United States has fought communism and socialism since World War II to promote democracy, freedom, and human rights. However, it now finds itself working toward a socialist order and building a wall. It has a centralized health-care system controlled by the health insurance industry and the government (Medicare and Medicaid). The government decides how Americans behave financially by printing money and dictates how we spend money through the tax code. It is monitoring our emails, phone calls, and physical activities by placing video cameras at virtually every street crossing and in every building. Furthermore, American politicians pick their voters through the gerrymandering process instead of voters getting to pick their leaders.
The major impediment to a change and improving the future for the MI generation and the middle class are the two major political parties: Democrats and Republicans. Both parties believe they are the best for the country and that the country will not function without them. There is no room for a third mainstream political party or independent leader in their eyes. Both parties have done and will continue to do everything possible to keep third-party or independent candidates from even running for election. They have total control over who gets nominated for any public office at the state and federal levels.
A majority of Americans consider themselves as independent. However, they have no voice in the governing of the country. The bottom line is that both parties are the same when it comes to governing and living off the backs of the MI generation. Both parties' leaders behave like children and blame one another and everyone but themselves for their failures to govern. Their only interest seems to be getting reelected, instead of serving the people.
"So the trillion-dollar question is how do you go about making a change, and what is the road map toward accomplishing that?" ….More
Confessions of an Old Man
How Millennials are Being Robbed
Confessions of an Old Man is about how next generation is being robbed of their future and what can they do about it. The goal of the book is to get Millennials angry enough to actively engage with the American political system and take control of their destiny instead of their future being decided by rich old white men. It is a statement of collective guilt that places the responsibility on my generation, the baby boomers, for dealing a bad card to their children and grandchildren. My generation controls the Congress, the Supreme Court, and the presidency, so we cannot shirk from the responsibility.
This book starts by defining the MI generation and characterizing its economic and political power in decades to come. It then provides an analysis of adverse impact of student loans, national debt, health-care cost, global warming, and retirement on future generations. The book concludes with a challenge and a road map of a better future for all Americans.
Kirkus Reviews
"An inspiring, provocative encouragement to younger generations to exercise political clout….the author supplies a surprisingly sober analysis–one that's consistently reasonable and pragmatic….this is an intelligent call for practical reform….A spirited critique of American politicians' treatment of younger generations, and a plan of action for youth empowerment."
San Francisco Book Review
"Exploring the ways that the baby boomer generation has robbed millennials of future economic stability, Moon uses in-depth research to quickly establish himself as an authority on the subject…. Anyone who is interested in learning a little more about economics, government, the environment, and the implications of the so-called "American Dream" is sure to enjoy Moon's Confessions of an Old Man."
Manhattan Book Review
"I recommend this book to all who desire imminent change, but I deem it a must-read for Millennials. …In his confession, this old man is guaranteed to convince the reader that serious issues can be conquered by working the democratic process–but the people must act."
Introducing Author Munir Moon
Munir Moon is a former financial industry executive, a successful small business owner and an author of three books. Moon spent eight years in the financial industry, starting at Chase Econometrics and ending at a savings and loan association during the 1980s. He was a firsthand observer of the financial crisis in the 1980s, which resulted in the demise of the savings and loan industry, to be repeated in 2008 in a different form. Having a son born with cancer who survived numerous surgeries, he has experienced the best and worst of American healthcare system. As a businessman, he appreciates the impact of over-regulations, taxes and globalization.