Excerpts from Confessions of an Old Man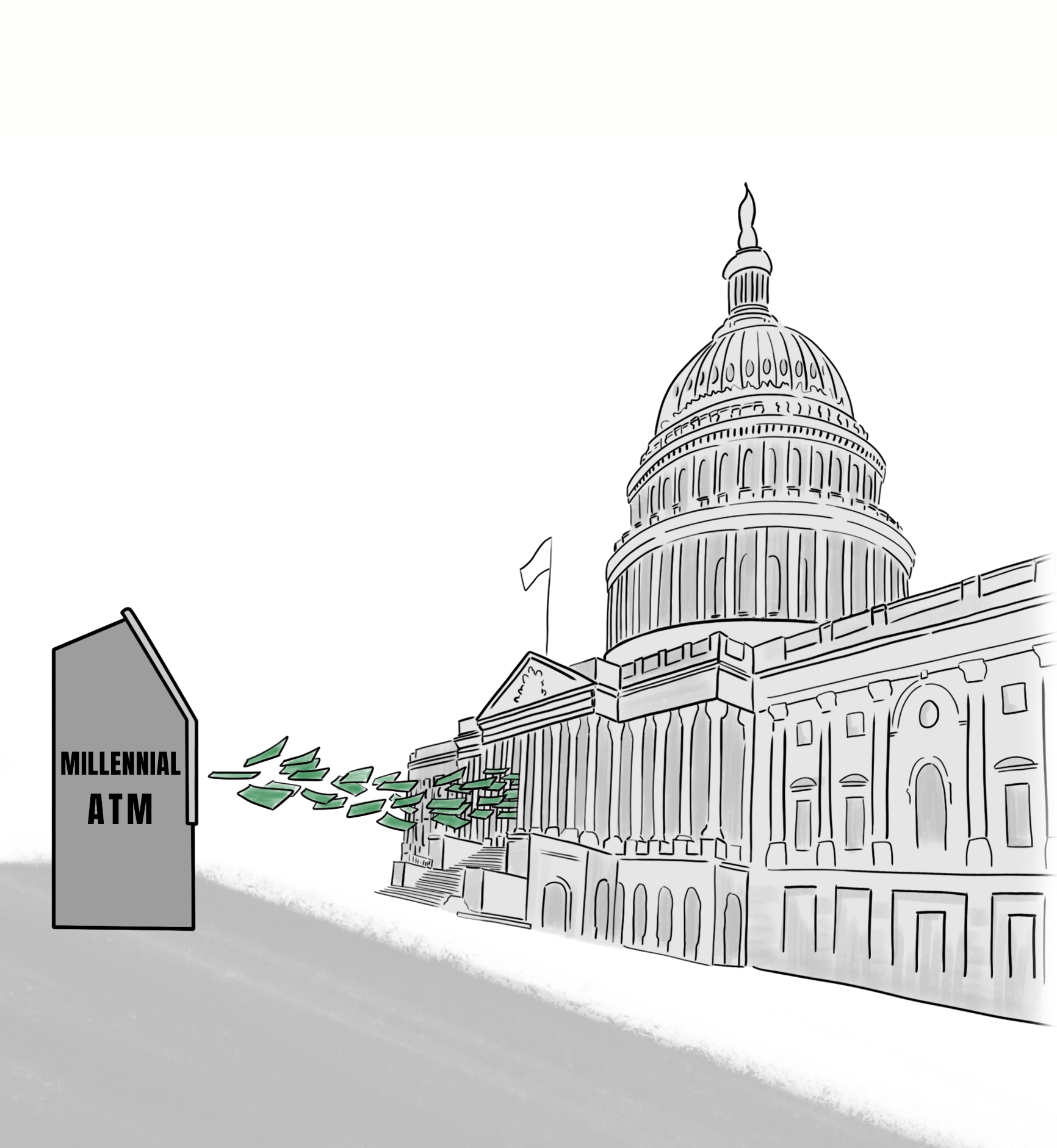 MI Generation – An ATM for Congress and the White House
The MI generation, millennial and iGens, as agents of change includes Mark Zuckerberg of Facebook, Katrina Lake of Stitch Fix, Evan Spiegel of Snapchat, Julia Hartz of Eventbrite, and Brian Chesky of Airbnb who cofounded their respective companies in their twenties. They all changed the world forever by connecting billions of people across the globe. Gitanjali Rao, an eleven-year-old from Colorado, invented a portable and relatively inexpensive device that can identify lead compounds in water. Rao was named "America's Top Young Scientist" in the Discovery Education 3M Young Scientist Challenge. The challenge comes with a $25,000 reward. This is what the MI generation is all about—its members are agents of change being used as an automated teller machine (ATM) by Congress and the White House to fulfill their appetites for federal spending.
There is no precise date that defines millennials or the iGeneration. However,Americans born between 1980 and 1998 are considered millennials, and those born after 1998 are generally known as the iGeneration, iGens, or Generation Z. iGens are also known as post-millennials. They have witnessed the dot-com bubble, the housing and financial crisis, and two wars within their lifetime. Despite all that turmoil, they are more optimistic than older adults.
The millennial generation places a high value on finishing school, followed by economic security, as part of their moving to adulthood and forming a family union. More millennial women in the workforce had a bachelor's degree (46 percent) than men (36 percent) in 2016. On average, almost 40 percent of millennials in the workforce have a bachelor's degree, which is almost 10 percent higher than the baby boomers when they were in the same age range. They are more ethnically diverse than previous generations—22 percent are Hispanic, and 15 percent are African American. They make up 37 percent of voting-age minorities and 43 percent of working-age minorities. Minorities constitute more than 50 percent of millennial populations in ten states, including California, Florida, Georgia, and Texas. These ten states combined represent more than one-third of the US population. They will have a consequential impact on national politics in terms of shaping the American political landscape for the rest of the twenty-first century.
As agents of change, they will represent the most powerful voting bloc in elections to come. Over eighty million of them are of voting age, representing about 25 percent of the US population. Elise Stefanik is one of them. She became the youngest woman ever elected to US Congress in 2014, at the age of thirty, and was reelected in 2016…More